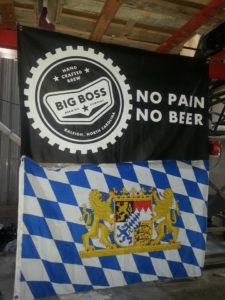 Casktoberfest 2012 will take place on Thursday October 4th, 2012 Doors at 5pm
Night Knight – Black IPA
V for Victory – Vienna Lager
Bourbon Barrel Aged Night Knight Black IPA
Bourbon Barrel Aged Big Operator
Belgian Harvest Time – Pumpkin Ale
Blanco Diablo – Wit with Ginger Root
Chipotle Hell's Belle
Smoked Bad Penny – Brown Ale
Hell's Bizz-Ness – funk with Cherries
High Roller IPA – Citra wet hop
Angry Angel Kolsch – Citra wet hop
Bourbon Barrel Aged Harvest Time – Pumpkin Ale
Bad Penny Brown + M&Ms
Blanco Diablo – with pink peppercorns
Bockscar – Bock
Plus Casks from DC Brau / Terrapin / Heavy Seas / New Holland!
Food by:
Porchetta + Cafe Prost + Baguettaboutit + Lusty Monk
Featured Vendors:
Cup Cake Brewery + Johanna Kramer + Johnny Swank + Weese Mom
At Casktoberfest you'll be able to sign up for ncmst.org memberships
Introducing the Discover Glover photo booth. Choose from different backgrounds for your group photograph!